Business Category: Health & Nutrition
Location: Waterloo, Ontario
Size of Business: 4+
Case Study:
Sam's Teas and Spices came to WagJag looking for a way to increase their customer base while also keeping costs relatively low.
WagJag had no hidden fees, offered great rates through Canada Post, provided seamless support and helped Sam's Tea and Spices reach a large Canadian customer base.
Results: Since using WagJag, Sam's Teas and Spices sales have increased by 250%. They have also been able to introduce new products to potential customers in a cost-effective way.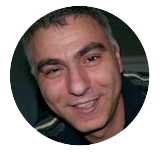 "It didn't take me long to realize that WagJag was by far the best group-buying site out there for me. I stopped dealing with all other group buying sites as soon as I saw the results WagJag brought for my business. I consider WagJag to be an extension of my business."
- Sam Elsaadi
Owner of Sam's Tea and Spices